Regular price
Sale price
$26.69 USD
Unit price
per
Sale
Sold out
Give your heart a healthy boost with KAL Heart Magnesium Powder, designed to help support healthy circulation and heart muscle function.*
View full details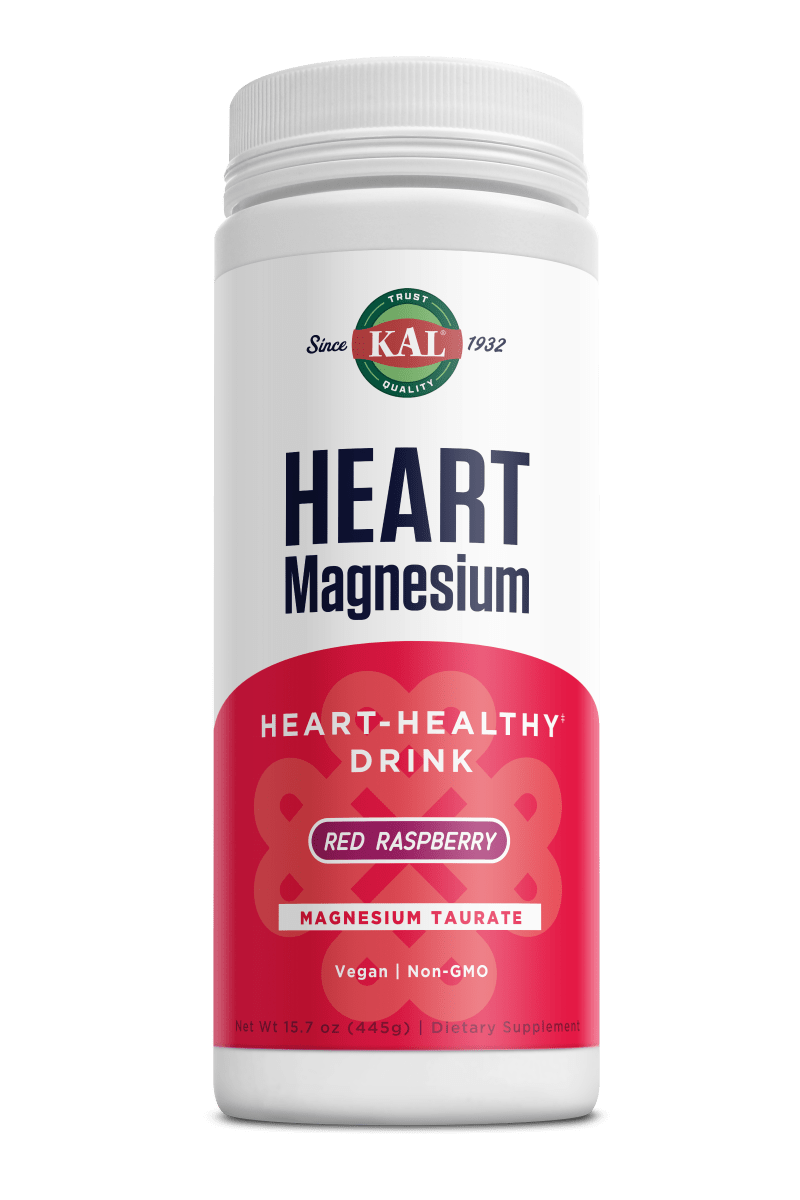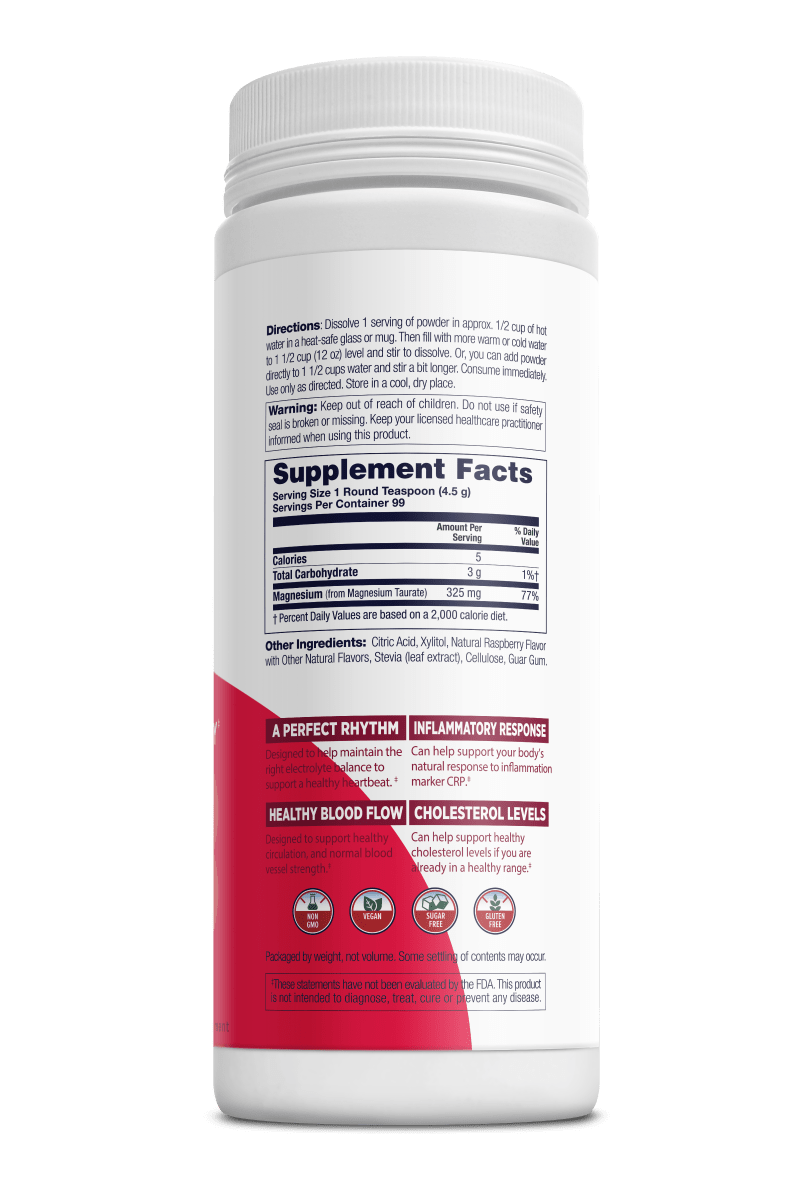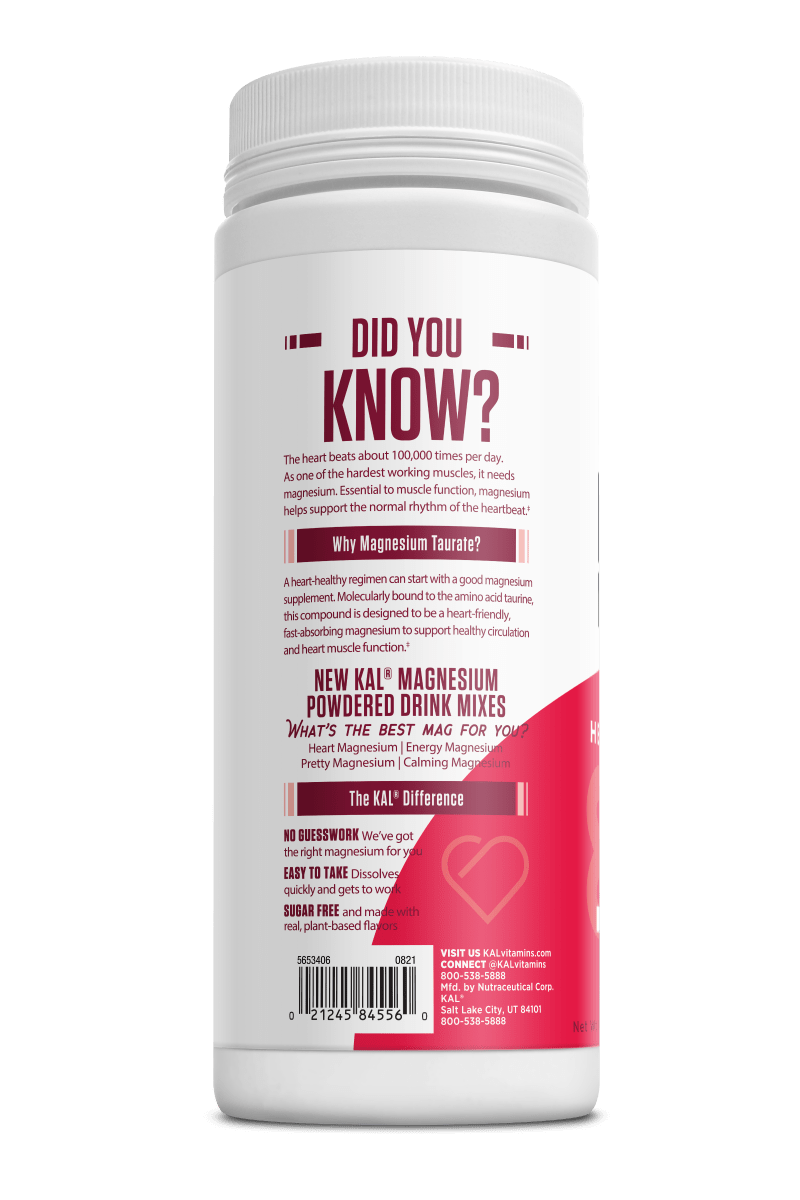 KAL Heart Magnesium Powder
KAL Heart Magnesium Powder gives your heart a boost of healthy support with a fast-dissolving drink mix designed to help support healthy circulation and heart muscle function.The heart beats about 100,000 times a day. As one of the hardest working muscles, it needs support from essential nutrients. Our gentle magnesium powder drink mix features magnesium taurate to help support a variety of healthy heart functions. Made without added sugars and featuring natural red raspberry flavor, KAL Heart Magnesium helps your heart's overall health.
What we're loving about Heart Magnesium Powder:
• Delivers 325 mg of magnesium taurate
• May help support a healthy heartbeat*
• May help support your body's natural response to inflammation marker CRP*
• May help support healthy circulation, normal blood vessel strength and healthy cholesterol levels already in a normal range*
• Vegan, no added sugar, gluten free and non-GMO
Enhanced absorption

As always, you can trust KAL to bring you quality supplements for all your wellness needs. Our GMP Certified and up-to-date facilities follow strict manufacturing standards. We test everything from raw material to final product, ensuring purity, identity and potency so you get only the very best—that's our promise to you.